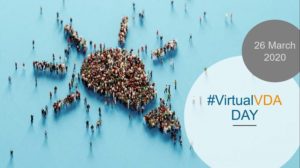 At TOLSON, our motto is "Progress Together".
VDA4.0 is an initiative led by TOLSON that makes it possible for the Procurement Function of 25 large companies to work together on identifying the best solutions, tools and practices in order to boost its performance.
We are now approaching the end of the fourth VDA cycle. During the plenary morning session of the VDA Day, we will present main deliverables, highlight outstanding projects by participants and define together the topics for our next VDA cycle.
To find out more about VDA and how to join, do not hesitate to contact us or visit our website : www.tolson-consulting.com