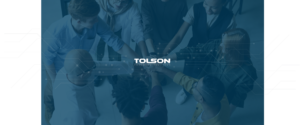 With over 40 participants from 30 large companies, TOLSON officially marked the beginning of a the 5th VDA cycle.
VDA is a structured peer-to-peer benchmarking initiative on priority topics for Procurement. VDA includes REX on innovative projects by participants, best practice sharing, expert insights, discovery of disruptive solutions, collective initiatives and much more !
Today we have a great community that keeps growing and progressing together by leveraging collective intelligence.
This is why our workstreams are continuously evolving and this year the focus will be on :
Tools and best practices to boost Buyer's performance
Solutions to efficiently manage tail spend
Supplier management (risk detection and mapping, supplier relationship management, enhancing supplier innovation)
Best practices to boost Procurement organizational efficiency
Managing, attracting and developing talents in Procurement
Transforming CSR challenges to create value for Procurement and Companies
Do not hesitate to contact us for more info ( and it is still not late to join!)